Facebook always releases new updates for creators. But, recently meta launched a Facebook Rising Creator Labels for creators. This feature will help creators to get more audience for their content. Basically, facebook will recommend or highlights those profiles who got this rising creator labels in the feeds of other users.
Facebook Rising Creator Labels – Hindi
Recently i got this rising creator label on our facebook page Thepssaini. You can checkout the screenshot above which type of notification we received from team facebook on our page.
---
---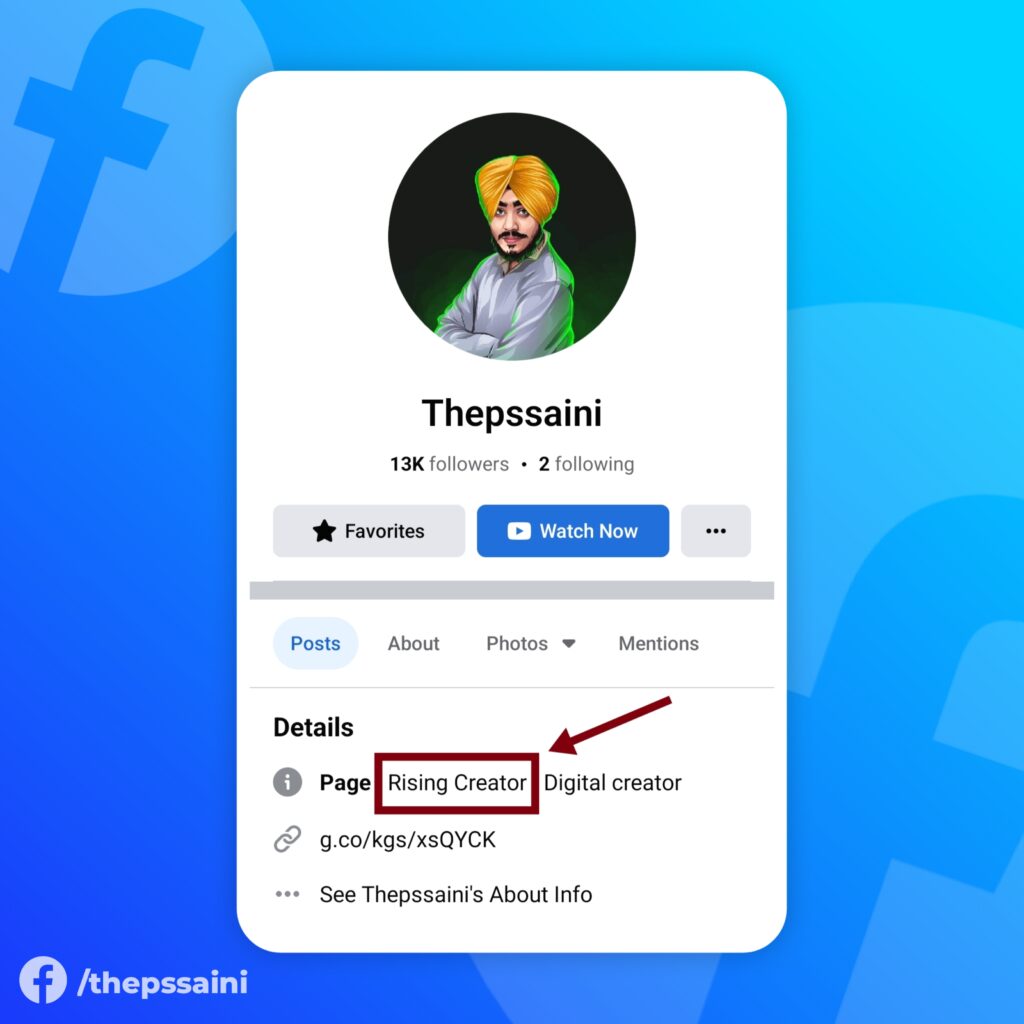 You will find these labels on the creator's Facebook page. Along with this, these labels will showcase on users feeds "Discover more rising creators to follow"carousel which will help the facebook creators to grow their audience. You can checkout the screenshot above how it's look a like!
What is Facebook Rising Creator Labels?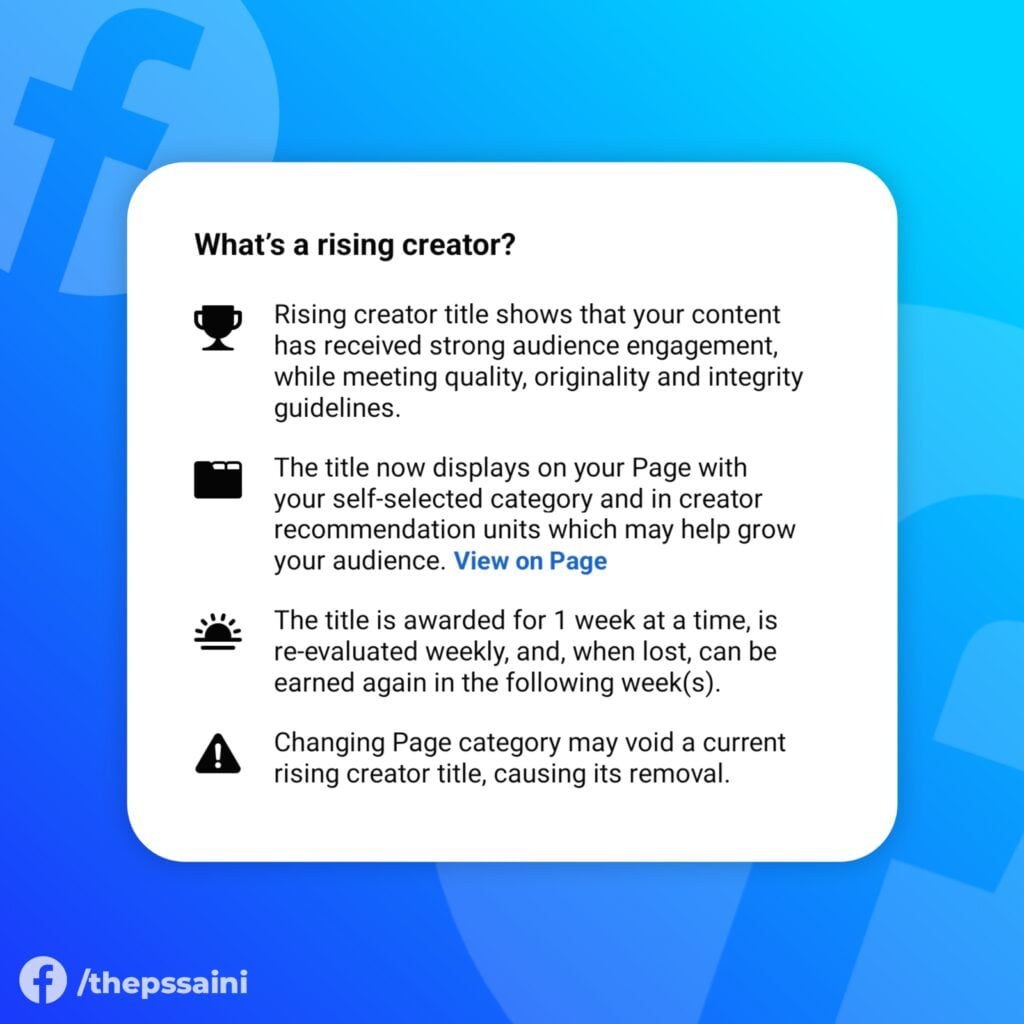 ➜ Facebook Rising Creator Labels allow people to discover up-and-coming creators.
➜ Rising creator title shows that your content has received strong audience engagement, while meeting quality, originality and integrity guidelines.
➜ The title now displays on your page with your self-selected category and in creator recommendation units which may help grow your audience. View on Page
➜ The title is awarded for 1 week at a time, is re-evaluated weekly, and, when lost, can be earned again in the following week(s).
➜ Changing Page category may void a current rising creator title, causing its removal.