How to put Floating Bottom Ads in Blog (Website) "This is a great question why if your blog's traffic is good and if you want to increase its earning, then you can use Floating Bottom Ads, due to which your Ad- Earnings of sense will increase by 30 to 40% and you will be confident that you will use it on your own blog (website).
---
---
You can also add this feature on your AMP site. If you want to add sticky floating bottom ads in amp site then you can easily add that type of ad in your AMP site. I also create a hindi video tutorial on that topic. If you have interest then click here and apply floating bottom ads in amp site also.
Friends, although Sky-paper lock Ads also increases the CTR of Adsense, but those ads do not fit properly in mobile, but Floating bottom ads is perfect due to which our first choice is "Floating bottom ads", due to which our blog Earning is also going well
Friends, if you also want to install Bottom Floating Ads in your WordPress blog, then download a free plugin named "Bottom Floating Ads" and install it in WordPress.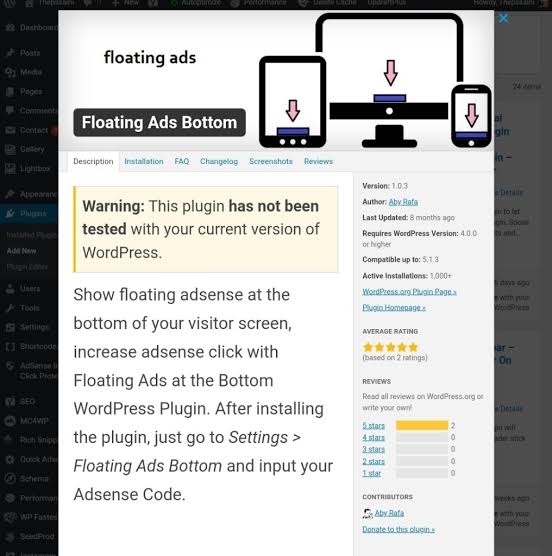 The process of installing Plugin in WordPress is as simple as
Go To WordPress Dashboard
Go To Plugins Section
Add New Plugin
Search "Bottom Floating Ads"
After That Click On Install Button
And Now Activate The Plugin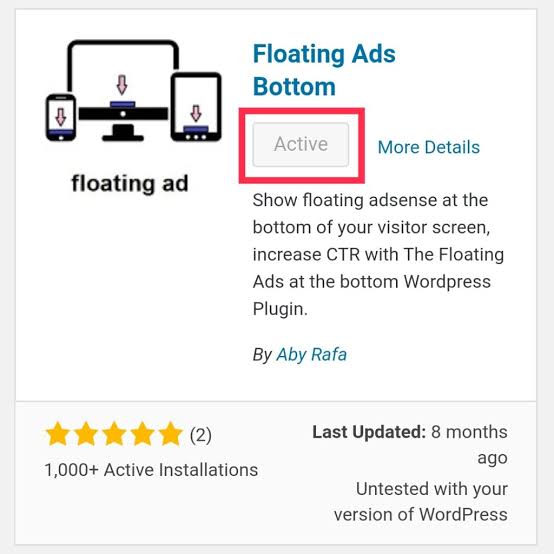 After activating the plugin, take mouse cursor in the left menu of wordpress
Go to setting where you will see the option of "Bottom Floating Ads", just click on it.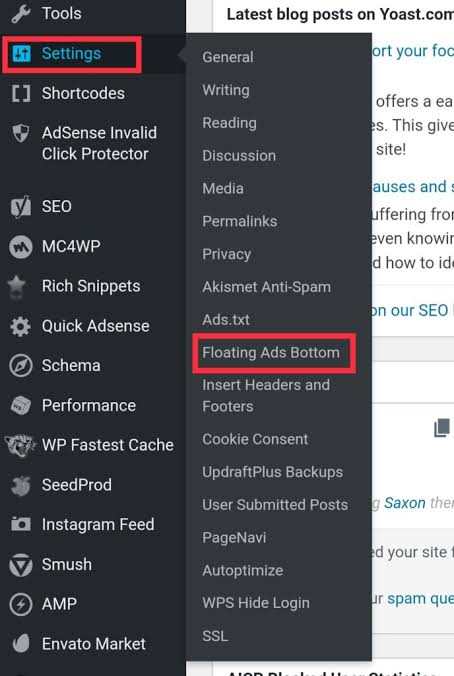 On clicking, a screen will open in front of you, where you will see 2 options like Mobile Browser & Desktop Browser and an empty box, now this Empty box will have to enter the Ads Code of Adsense and any option you have mentioned with those 2 option You can choose which means that if you want to show Bottom Floating Ads on Desktop then select Desktop and if you want to show Bottom Floating Ads on Mobile, then select Mobile and if you want to show Ads for both these devices. If you can choose both.
Friends, if you talk about you in ads type, according to us, 340 × 55 Banner Ads is the best, which is also perfect for Desktop and Mobile, now you have to set which ad for your blog website as you wish.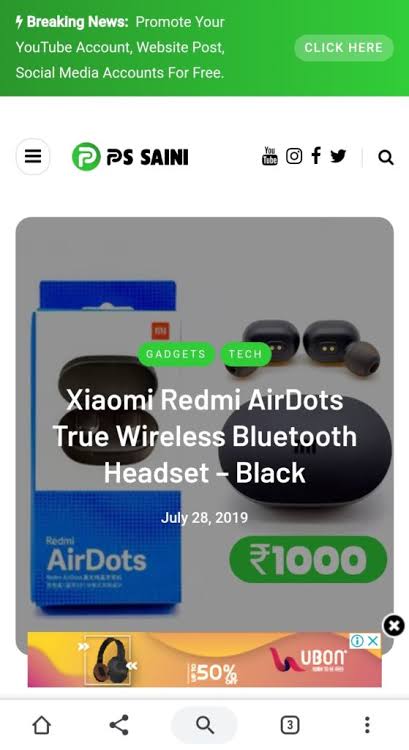 Description
Show floating adsense at the bottom of your visitor screen, increase adsense click with Floating Ads at the Bottom WordPress Plugin. After installing the plugin, just go to Settings > Floating Ads Bottom and input your Adsense Code.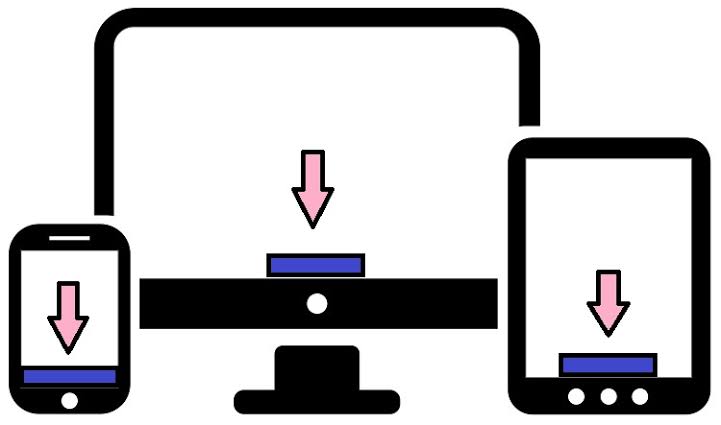 Contributors & Developers
"Floating Ads Bottom" is open source software. The following people have contributed to this plugin. Contributors Develop By Aby Rafa
FAQ
How to add sticky floating bottom ads in amp site?
I already created a video and article on that topic if you want to add that advertisement on same non amp site then click here and apply floating bottom ads for free.
How to add sticky floating bottom ads in non amp site?
You can easily add floating bottom ads like trending site with cross button. I also create a video tutorial in hindi. So if you want to see that click here otherwise you can read all article properly. We can easily add that feature on your amp site.
How can i add adsense ads?
There are lot of wordpress plugin available in market. If you are using wordpress then i recommend you use ads for wp plugin. But, mostly in all latest themes provide you different advertisement field where you can add you adsense ads without any plugins.
How to increase adsense earning?
Firstly follow all the adsense rules strictly and choose right keyword for your blog. As well ads placement is also important. It you want you can use auto ads. But, i recommend you must use adsense ads integrate plugins that will help you to increase your adsense revenue. You can choose ads placement as your wish. Make sure place ads on the top of a blog page. It is good for your blog. It will increase your ads impressions and increase the chance of clicks.
Best plugin for wordpress to integrate adsense ads?
There are lot of premium wordpress themes which provide you inbuilt advertisement placement option. But, if you use free themes then can't be able to see that option. Here i recommend you use Ads for WP plugin. There are lot of other plugins in market but, that is the only plugin that will provide amp ads placement option.