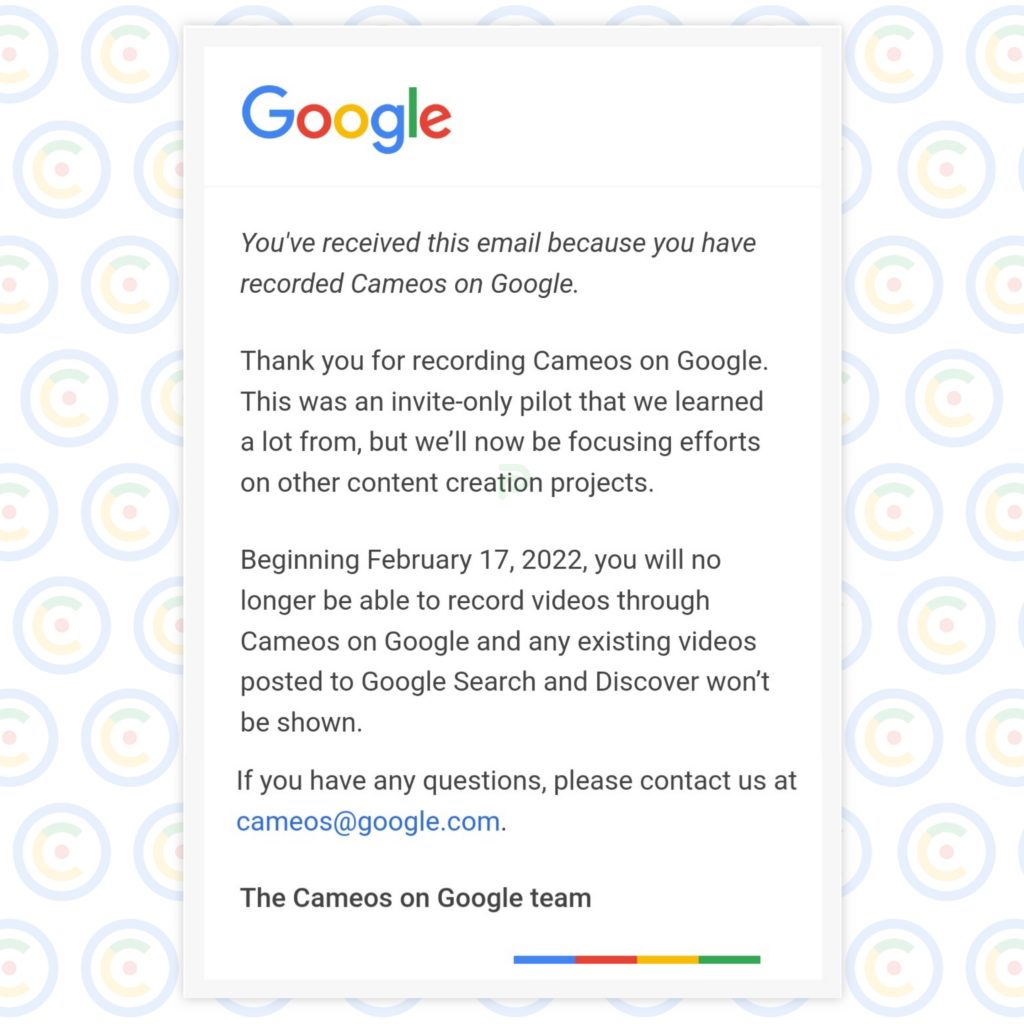 Now all google cameos user got e-mail from google cameos team. It has been told in the e-mail that the service of google cameos will closed very soon. You can checkout the e-mail detail below.
Google Cameos – Celebrity Q&A App For Google Knowledge Panel
Beginning February 17, 2022, you will no longer be able to record videos through Cameos on Google and any existing videos posted to Google Search and Discover won't be shown.
---
---
Here's what you need to know:
If you wish to download your existing content from Cameos on Google, you may do so until March 17, 2022. You will no longer be able to access the application after this date. Follow these steps to download your content:
○ Navigate to https://takeout.google.com
○ Log in to the same Google Account you are registered with Cameos on Google
○ Select Search Contributions from the drop down menu
○ Select 'Next'
○ Choose the 'Delivery method' of your choosing
○ Select 'Export once' to download all of your content to date
○ Choose the File type and size of your choosing
○ Download your content
If you have any questions, please contact us at cameos@google.com