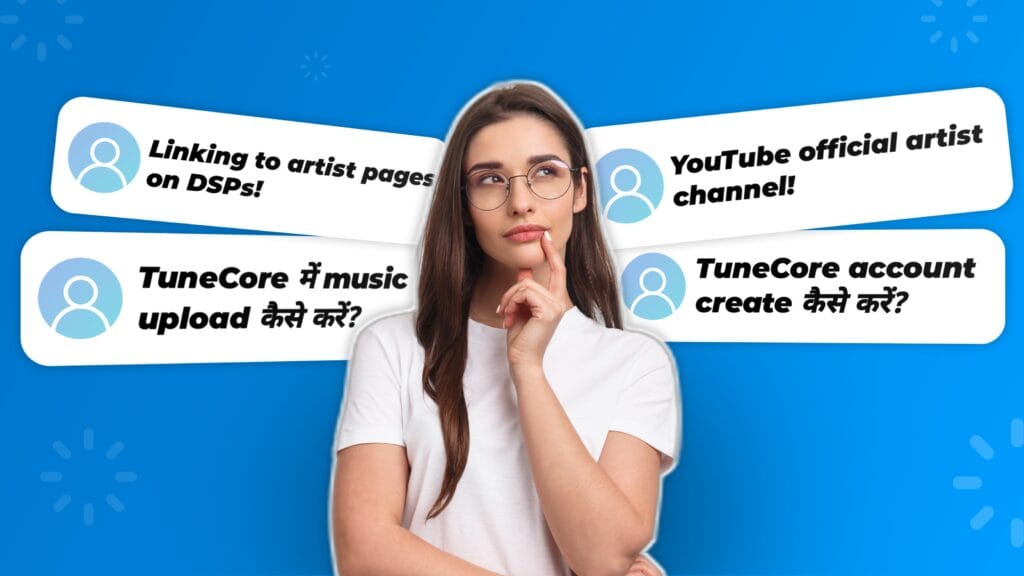 A step by step explanation on How To Sign up, Choose A Plan and Upload Your Releases On TuneCore with #thepssaini. He also shares a detailed overview about Dolby Atmos, TuneCore Splits and how to link your music on to artist pages.
How To Sign Up & Upload Your Releases On TuneCore
---
---
TuneCore is the leading independent development partner for self-releasing artists to build audiences and careers – with technology and services across distribution, publishing administration, and a range of promotional services. TuneCore Music Distribution services help artists, labels, and managers sell their music through Spotify, Apple Music, Amazon Music, Deezer, TikTok, Tencent, and more than 150+ download and streaming stores worldwide, while retaining 100 percent of their sales revenue and rights for a low annual flat fee.
TuneCore Music Publishing Administration assists songwriters by administering their compositions through licensing, registration, worldwide royalty collections, and placement opportunities in film, TV, commercials, video games, and more. The TuneCore Artist Services portal offers a suite of tools and services that enable artists to promote their craft, connect with fans, and get their music heard.
---
---
TuneCore, part of Believe, is headquartered in Brooklyn, NY, with offices in Los Angeles, and Nashville, and operates globally through local teams based in the UK, Germany, France, Belgium, The Netherlands, Italy, Brazil, Mexico, Nigeria, South Africa, India, Japan, Indonesia, Thailand, Philippines and Singapore across 5 continents.