Tunecore New Pricing On Fire. Recently tunecore announced their new yearly unlimited releases plans in different categories. In those plans artist or labels keep 100% ownership of music & stay in control of your career. Unlimited Releases starting at ₹ 999/year. Unlimited releases to social platforms. Unlimited Opportunities there is no annual fee.
Get daily sales trends for JioSaavn, Amazon, iTunes, Apple Music, and Spotify, and keep every cent of what you're owed from sales and streams.
Keep 100% of Your Sales TuneCore new pricing never takes a cut of what you earn from download and streaming revenue – what you earn is what you're paid.
Tutorial About Tunecore New Pricing Plans!
What You Will Get In Tunecore New Pricing Plans?
Kick-start your career with unlimited releases to Social Platforms.
Monetize your music on Social Platforms like TikTok, Facebook, Instagram, & YouTube (Keep 80% Revenue)
3. YouTube Official Artist Channel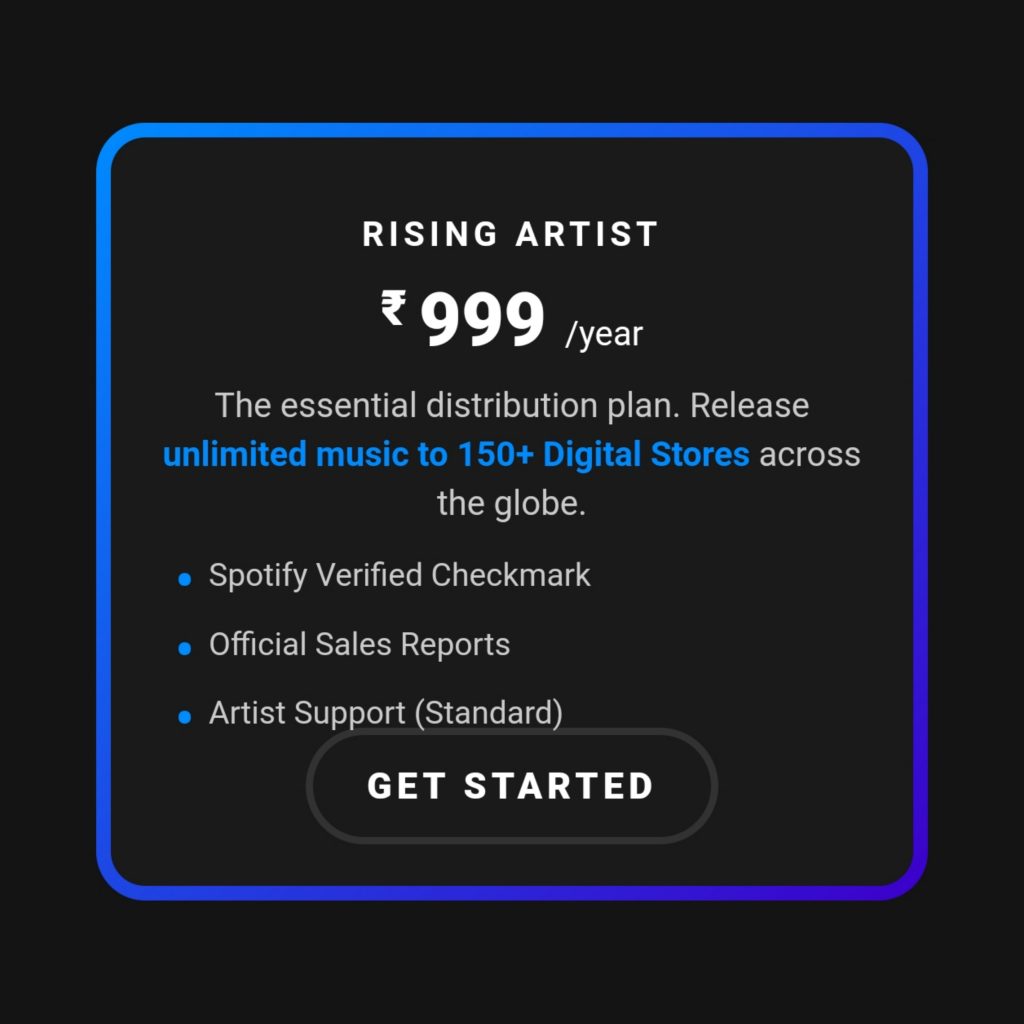 The essential distribution plan. Release unlimited music to 150+ Digital Stores across the globe.
Spotify Verified Checkmark
Artist Support (Standard)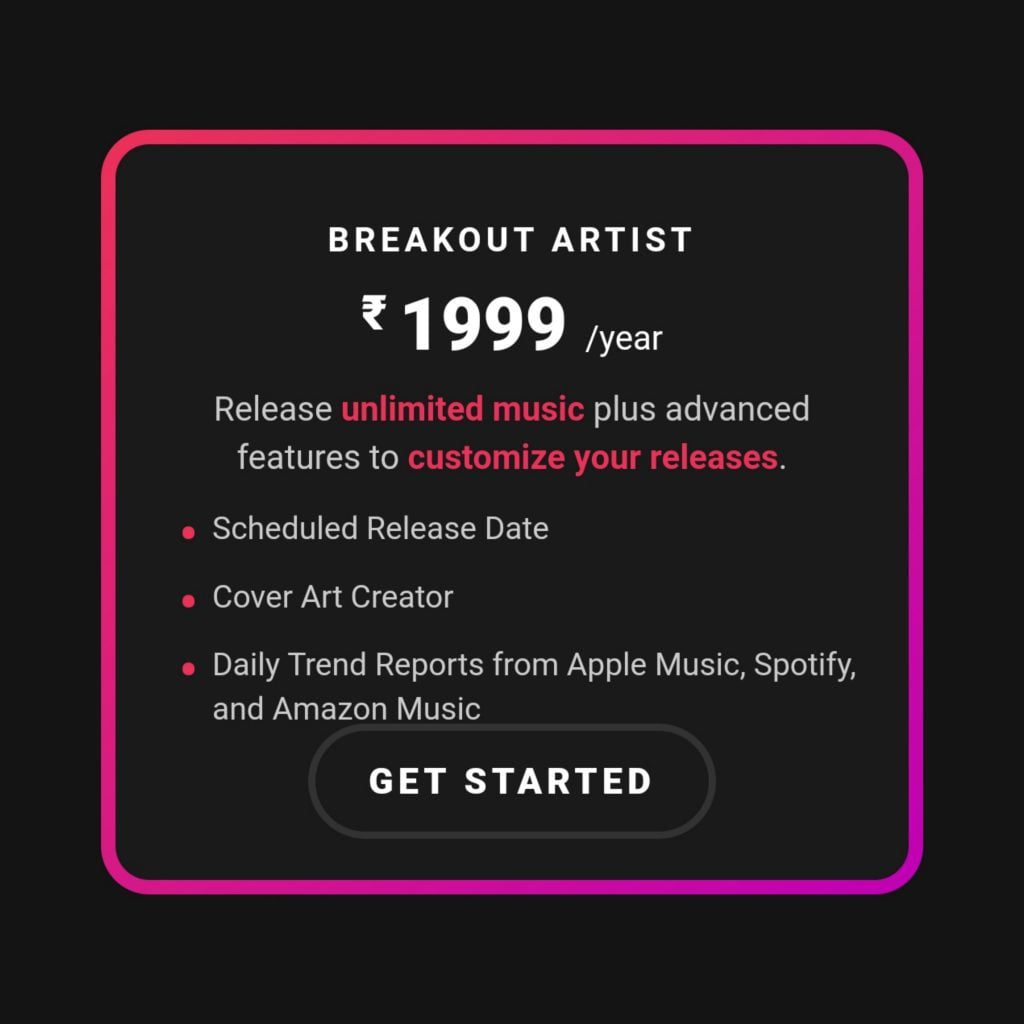 Release unlimited music plus advanced features to customize your releases.
Scheduled Release Date
Cover Art Creator
Daily Trend Reports from Apple Music, Spotify, and Amazon Music
The premier plan for labels and industry pros. Release unlimited music plus access to premium products and services.
Custom Label Name
Pro Panels & Expert Advice Sessions
Promotional Opportunities and Partnerships
---
---